Teacher Training & Workshops
Upcoming Teacher Trainings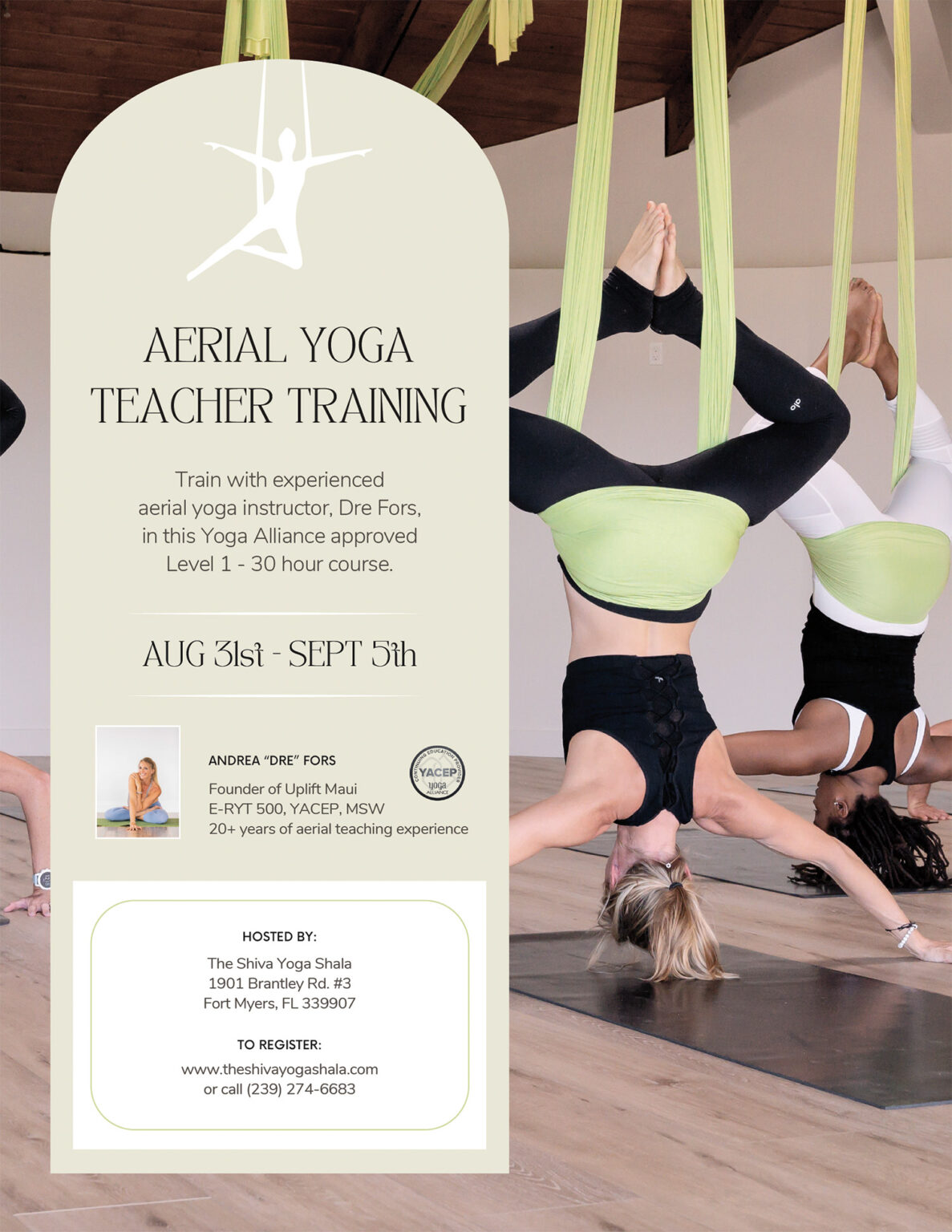 August 31st - September 5th, 2023
Train with expert aerial yoga instructor, Dre Fors, in this Yoga Alliance approved Level 1 – 30 hour course.
Interested in bringing Aerial Yoga to your studio or space?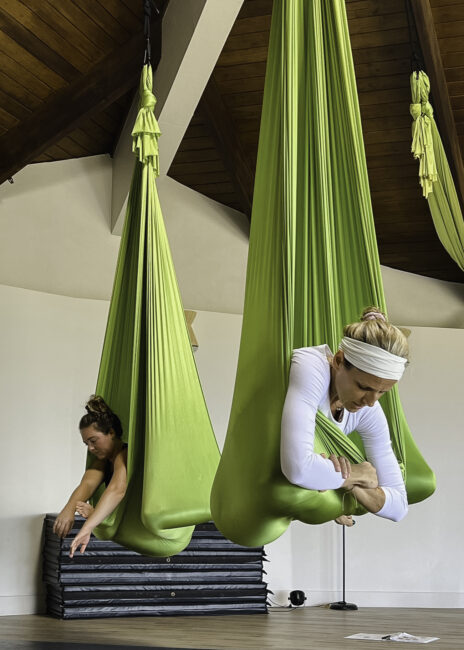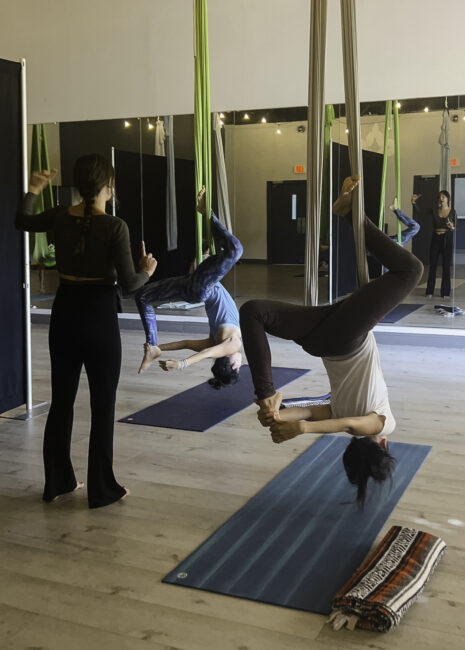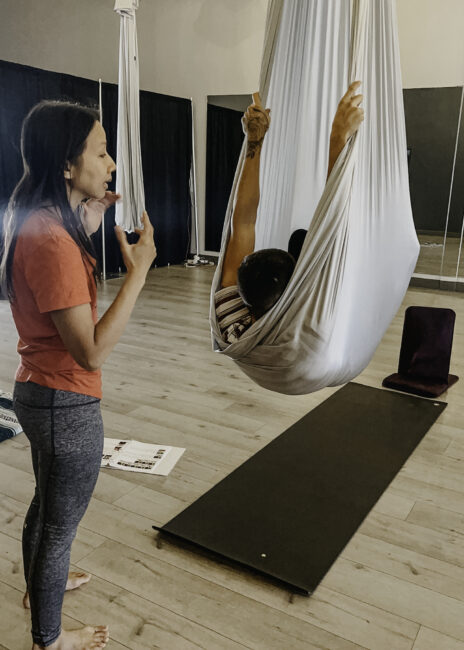 We offer consultations and training to help your studio get started with an aerial yoga program!
Uplift Maui will help you determine if aerial yoga will work for you and your space, help you decide the best ways to rig your space, and help you create a plan to get your business started.

Need Aerial Yoga teachers?
We can also provide the Teacher Trainings to help you train teachers to comprehensively learn how to safely conduct an aerial yoga class.
Already have an Aerial Yoga Setup or a space that has potential to have aerial yoga?
We do Aerial Yoga Workshops for all levels, including:
Beginner-Advanced Aerial Yoga
Aerial Yoga for 55+
Adapted Aerial Yoga
Authentic Movement using the Hammock
Strength based
Partner work
Creative Expression
Inversions and Immersions
Restorative and Yin Aerial Yoga
To name a few!
Send us an email to request a free 15 minute consultation!